Happy Monday loves! Hope you had a fabulous weekend. Mine was super nice and relaxing especially after a long week of battling a cold! Saturday I grabbed Bartaco with one of my besties, Nicole, that I haven't seen in FOREVER so that was so great to catch up. I went to the gym Saturday night then Steven and I stayed in and watched Jumanji which was SO adorable if y'all haven't already seen it. I highly recommend for a super lighthearted, funny watch! Steve left for Boston last night for an interview and will be HOPEFULLY back tomorrow if weather permits. I guess we will see how this big storm plays out!
I have picked up so many cute goodies to help transition my wardrobe into the spring season and I thought I would share my top 5 recent purchases with y'all for today's post!
1.)
Sam Edelman Navya Mules
--not only are these the MOST comfortable flats I've ever owned, they are SO darn cute. I love that they're gold and will go with absolutely anything! These will be perfect for long walks around Miami in April.
2.)
Chloe Marcie
--I have been wanting this bag for the LONGEST time. Chloe bags are just my absolute favorite designer handbags. I feel like they perfectly match my style because even though they are very classic, they have major boho vibes which I'm all about! I bought mine through Fashionphile (so this is my second purchase through them) and would love do a review and talk about my experience buying pre-loved designer bags if you'd be interested! Let me know in the comments.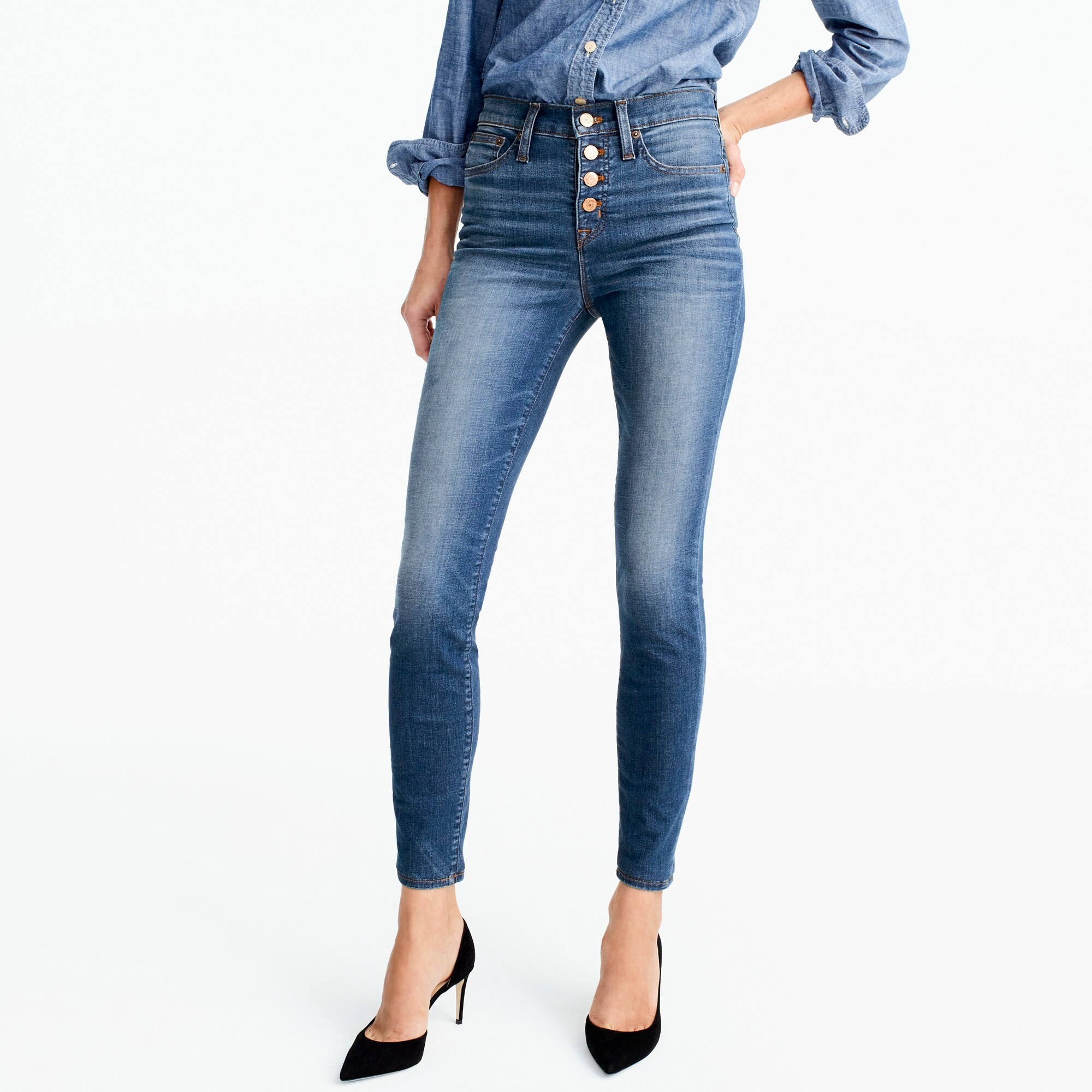 3.)
J. Crew High-Rise Jeans with Button Fly
--These jeans have become an instant classic in my wardrobe and they're on sale right now! They have been going in and out of stock a lot but definitely keep tabs on them if you're looking for a good pair of high-waisted jeans. I LOVE the retro feel of them with the button fly detail!
4.)
Wayf Posie Strappy Camisol
e--I am a big cami collector! I just love them all year round under jackets, sweaters, blazers, and just on their own during the warmer months. They definitely are a closet staple/basic in my wardrobe. These are SO gorgeous and I love that the pretty lace and criss-cross detail. I got mine in "Grey Micro" but definitely want at least one or two more colors!
5.) Free People Adella Bralette--I'm sure y'all have been seeing this bralette all over social media and it really is SO good! Not only is it super adorable, it's actually really comfortable while still giving the girls "support." I'm pretty small chested so I'm not sure how it would work for those of y'all with larger chests but I definitely would give it a try! It looks so cute under my slouchy sweaters, thermals, and also just spices up a plain white tee.
[Linking up with Biana from
B Loved Boston
]